Accessories, Brands, Computer Accessories, Computers & Accessories, Logitech, Mouse & Keyboards, Wireless Mouse
Logitech MX Anywhere 3 Wireless Mouse
– MX Anywhere 3 Series
– Bluetooth, USB Connectivity
‎- Battery Power Source
– 3.96 x 2.56 x 1.35 inches Dimensions
‎- 3.49 ounces Weight
– Rose & Black Colors
රු28,500.00
or make 3 interest free instalments of රු.9,500.00 with Koko
MX Anywhere 3
Master It. Anywhere.
MX Anywhere 3 is ultimate versatility with remarkable performance. The compact mouse is
designed for mobile work – from the home office, to the cafe, to the airport lounge.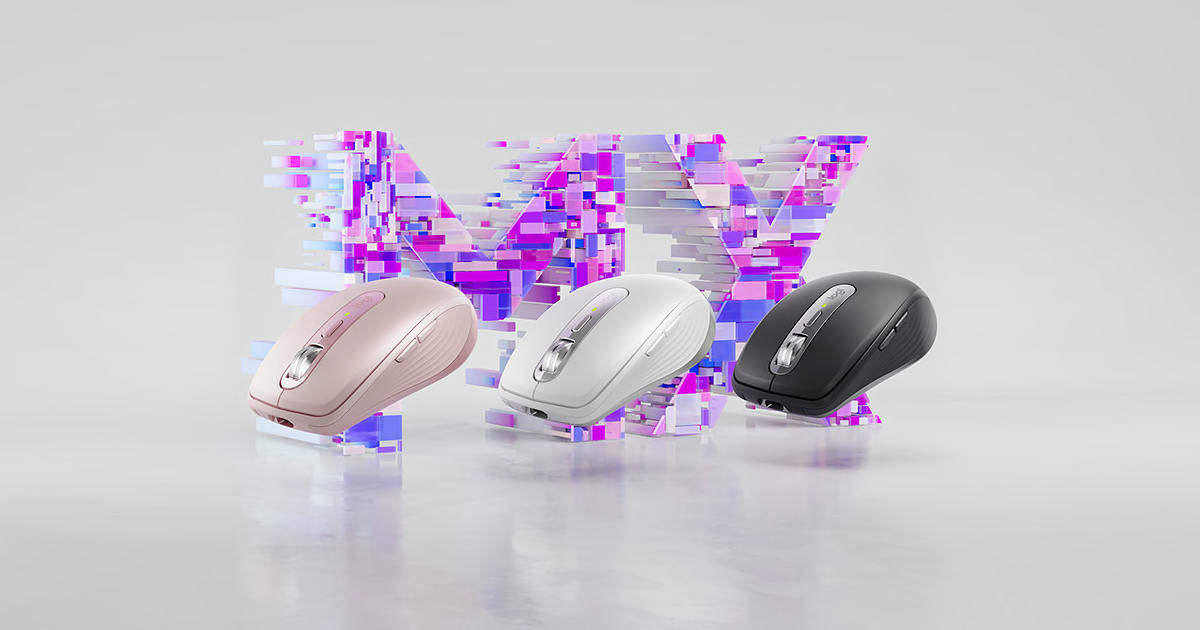 The Scroll Wheel, Reinvented
MagSpeed Electromagnetic scrolling is quick enough to scroll 1,000 lines in a second and accurate enough to stop on a pixel. Oh, and there is almost no noise.
The wheel has a dynamic inertia that you feel but don't hear thanks to the machined steel construction.
Quick Charge While You Work
On a full charge, MX Anywhere 3 lasts up to 70 days and may be used for three hours on a one-minute quick charge.
Depending on the user and the environment, battery life may change. While used, recharge the battery using the supplied USB-C charging cord.
DimensionsMouse
Height: 3.96 in (100.5 mm)
Width: 2.56 in (65 mm)
Depth: 1.35 in (34.4 mm)
Weight: 3.49 oz (99 g)

Unifying USB Receiver
Height: 0.72 in (18.4 mm)
Width: 0.57 in (14.4 mm)
Depth: 0.26 in (6.6 mm)
Weight: 0.07 oz (2 g)

Technical Specifications
Sensor Technology
Sensor Technology: Darkfield high precision
Nominal value: 1000 dpi
DPI (Minimal and maximal value): 200-4000 dpi (can be set in increments of 50 dpi)


Buttons
Buttons: 6 buttons (Left/Right-click, Back/Forward, Wheel mode-shift, Middle click)
Scroll Wheel: Yes, with auto-shift
Horizontal scroll: Yes, by holding side button while turning the wheel

Wireless operating distance: 10 m (33ft) 6Wireless range may vary depending on operating environment and computer setup.

Battery
Battery: Rechargeable Li-Po (500 mAh) battery
Battery: up to 70 days on a single full charge. Get three hours of use from a one-minute quick charge